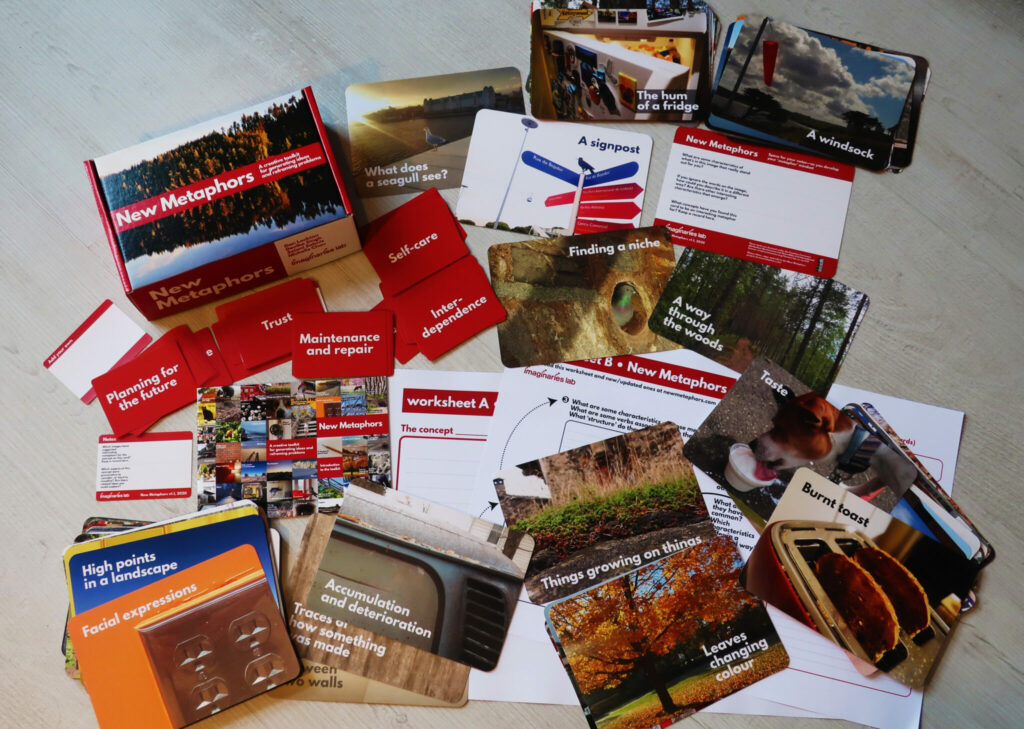 Dan Lockton, Devika Singh, Saloni Sabnis, Michelle Chou
Imaginaries Lab, 2019, 179pp. ISBN 978-0-9565421-2-0 (print); ISBN 978-0-9565421-3-7 (PDF)
New Metaphors has been developed over the past few years by the Imaginaries Lab. It's is a set of 150 cards (two different kinds) and a number of simple, fun workshop formats which enable idea generation and new ways of thinking about issues creatively, from specific problems within an interaction design team or organisational context, to much larger questions about our collective futures and our relationships with the planet, to personal reflection. Learn more about how people have used the cards, the background to using metaphors for generating ideas, and useful resources. Or buy a printed pack.